2 Publix
Lead Interactive Designer

2016 —
2017


---
Pub Sub Platform
Publix subs are a celebrated staple offering with online ordering accounting for 10+ percent of sales. During a testing session, users were incorrectly configuring their order, finding the amount of steps to be taxing, and resulting in a 25% drop-off and a high percentage of anonymous orders.

Our ask was to create a stand alone sub app targeting professional Millennials conditioned to express ordering by competitors such as Chipotle and Jimmy John's.


Included:

User Profiles
User Journeys
Wireframing
UX Strategy
Prototyping
Product Design





User Journeys

User journey analysis focused on identifying drop-offs, pain points, and eliminating decision fatigue. From this we identified where less was more and where more detail equaled better customer service, consolidating up to 12 steps to 3-7.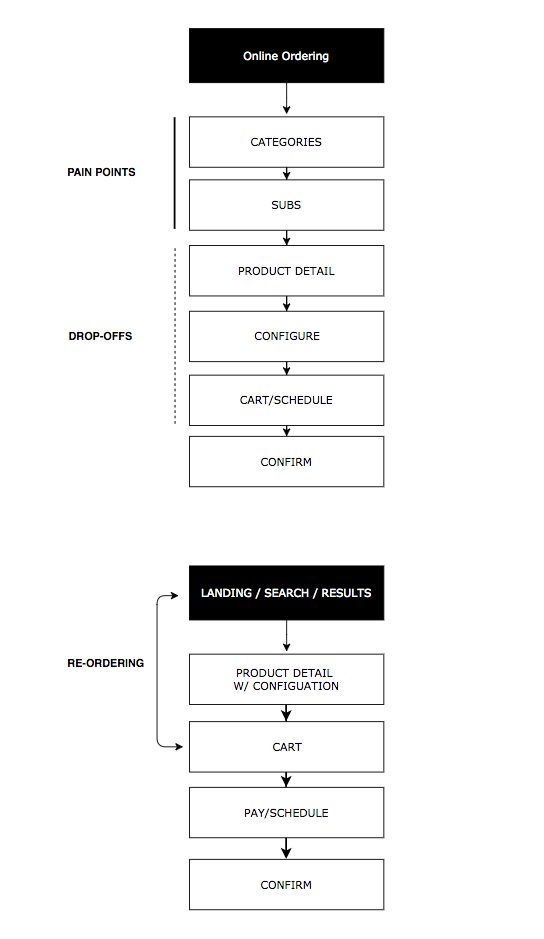 Wireframing

We utilized wireframes to better understand movement. Using simple prototyping, we were able to visualize how concise the content needed to be. It was easy to identify when we were over complicating a flow, crowding a page, or simply not giving the user enough information to continue.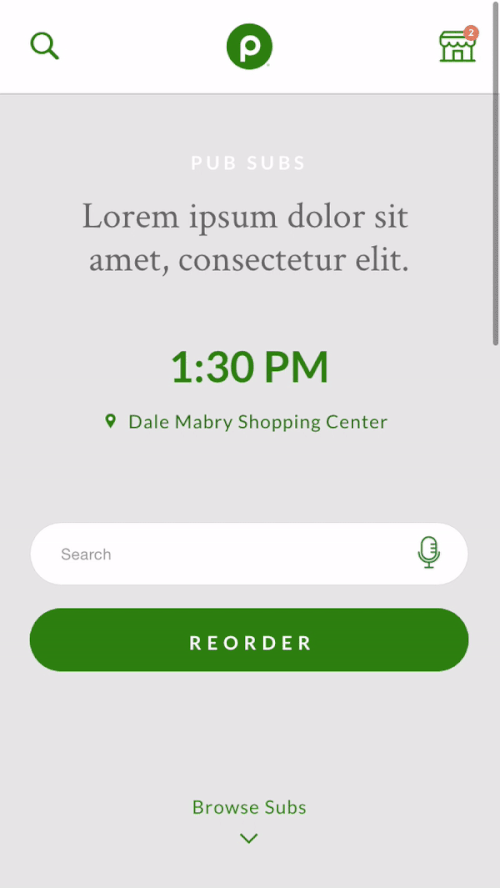 Re-Ordering

Placing the option to re-order straight from the home screen allows the user to skip the line and quickly checkout during a lunch rush. This positioned re-ordering as the primary way to order, promoting account creation.
Search

Browsing can often lead to decision fatigue and leaving users with a poor experience. Placing the option to search on the homepage guides the user into a preferred path.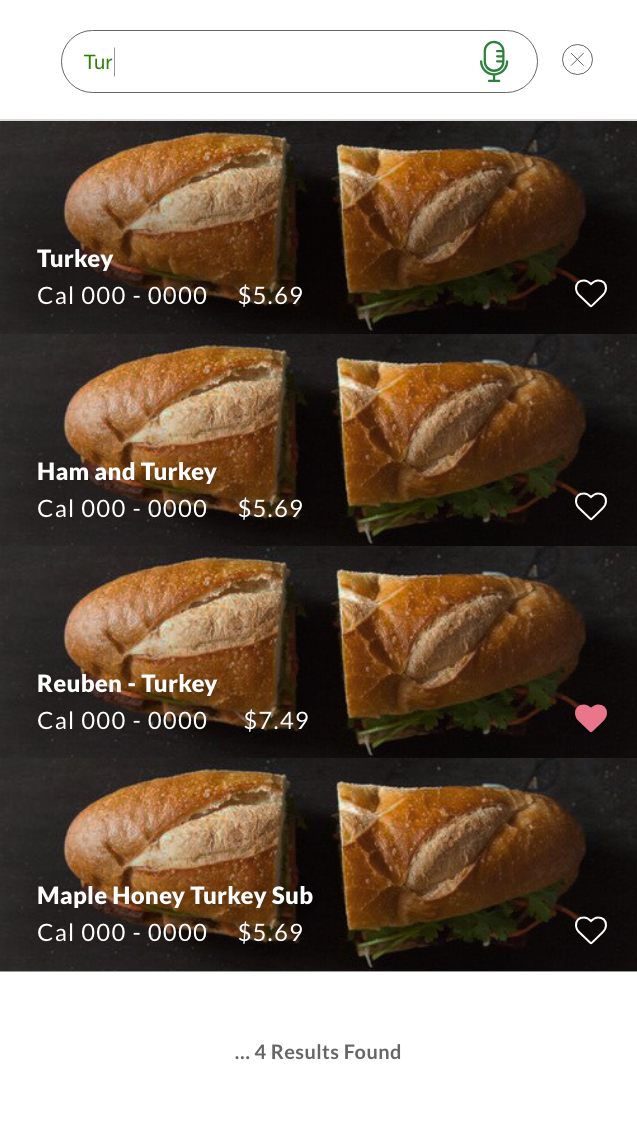 Configuration

With food, the challenge is to preserve the users expectation of fresh food, find placement for nutritional and FDA labeling, and give the user more options when personalizing their order. We focused on mimicking the preferred in-store experience with full configuration options and an intuitive interface.



Checkout

The checkout screen's focus was to give the user a clean and concise look at where, when, and how they placed their order. The journey focused on geo-location, pay integration, and clear confirmation.
---
©Copyright 2019
Danielle Torres — Multidisplinary Art Director